January's Author of the Month
Author of the Month: Jan Brett
For the month of January we will highlight the works of Jan Brett.
About Jan Brett
With over thirty seven million books in print, Jan Brett is one of the nation's foremost author illustrators of children's books. Jan lives in a seacoast town in Massachusetts, close to where she grew up. During the summer her family moves to a home in the Berkshire Hills of Massachusetts. As a child, Jan Brett decided to be an illustrator and spent many hours reading and drawing. She says, "I remember the special quiet of rainy days when I felt that I could enter the pages of my beautiful picture books. Now I try to recreate that feeling of believing that the imaginary place I'm drawing really exists. The detail in my work helps to convince me, and I hope others as well, that such places might be real."
As a student at the Boston Museum School, she spent hours in the Museum of Fine Arts. "It was overwhelming to see the room-size landscapes and towering stone sculptures, and then moments later to refocus on delicately embroidered kimonos and ancient porcelain," she says. "I'm delighted and surprised when fragments of these beautiful images come back to me in my painting."
Travel is also a constant inspiration. Together with her husband, Joe Hearne, who is a member of the Boston Symphony Orchestra, Jan visits many different countries where she researches the architecture and costumes that appear in her work. "From cave paintings to Norwegian sleighs, to Japanese gardens, I study the traditions of the many countries I visit and use them as a starting point for my children's books."
Our Reading List
The Mitten
When Nicki drops his white mitten in the snow, he goes on without realizing that it is missing. One by one, woodland animals find the mitten and crawl in; first a curious mole, then a rabbit, a badger and others, each one larger than the last. Finally, a big brown bear is followed in by a tiny brown mouse, and what happens next makes a wonderfully funny climax. As the story of the animals in the mitten unfolds, the reader can see Nicki in the borders of each page, walking through the woods unaware of what is going on. Once again Jan Brett has created a dramatic and beautiful picture book in her distinctive style. She brings the animals to life with warmth and humor, and her illustrations are full of visual delights and details faithful to the Ukrainian tradition, from which the story comes.
The Hat
When Lisa's woolen stocking flies off the clothesline, Hedgie finds it and pokes his nose in. He tries to pull it out, the stocking gets stuck on his prickles -- and the fun begins. A mother hen comes by, then a noisy goose, a talkative barn cat, a playful farm dog, a mama pig and her piglets, and a pony. They all laugh at Hedgie, especially when he pretends he's wearing a new hat. But in the end, it is clever Hedgie who has the last laugh. And where is Lisa when all of this is going on? She's in the borders, getting ready for winter, until she realizes her stocking is missing and she enters the story to look for it. Jan Brett's luminous paintings of a Scandinavian farm and the forest around it are bathed in northern light, as the snow begins to fall and the story begins, in this delightfully original companion book to The Mitten.
Hedgie's Surprise
Every morning the Tomten steals an egg from Henny's nest, then runs away to cook it in his little kettle and gobble it down for breakfast. Henny doesn't like the Tomten taking her egg, but she doesn't do anything -- until one day when a goose swims by with a new brood of little goslings. Then Henny wants chicks of her own. How will she ever get the Tomten to stop stealing her eggs? With the help of her friend Hedgie, the little hen finally gets to keep her eggs through a sharp and clever plan that in the end surprises even Henny. Beloved best-selling author Jan Brett captures the mischievous nature of a Danish Tomten, along with Henny and that favorite hedgehog, Hedgie. Luminous watercolors, complete with intricately patterned needlepoint borders, capture the humor and playfulness of the tale as well as the beauty of a Scandinavian farm.
The Gingerbread Baby
So begins the rollicking chase around Matti's Kitchen and out into the countryside as Matti's mother, his father, the cat, and the dog run after the boisterous, bouncing Gingerbread Baby, only to be joined by a flock of goats, Martha and Madeline, a crowd of villagers and more. The Gingerbread Baby stays just out of reach, daring them to catch him all along the way! But Matti's not with them. He's at home, and we see him in the borders patting and rolling and putting something into the oven. What is he making? Will he ever see the Gingerbread Baby again? Yes! In a delicious twist at the end that surprises even the mischievous Gingerbread Baby. Jan Brett's lively and beautifully detailed paintings catch the spirit of a favorite old tale through her cheeky little Gingerbread Baby and the colorful cast of characters who pursue him through a tiny Swiss village surrounded by forest and mountain.
Town Mouse County Mouse
The classic tale of a town mouse and a country mouse takes on a new dimension in the imaginative and talented hands of Jan Brett. She introduces two engaging mice couples eager to get away from their everyday lives. But when they agree to swap homes, they are plunged into unexpected adventures around every corner. In an unusual twist to a familiar fable, Jan Brett introduces a bumbling kitchen cat and an inept country owl who stalk the unsuspecting mice from the borders, causing one disaster after another. Finally a dramatic climax sends the mice racing for their own homes, and brings the cat and the owl face-to-face in a surprise ending. In a story filled with suspense and humor, lush green country scenes alternate with the elegant details of a fine Victorian town house, making this a breathtakingly beautiful picture book.
​
January's Artistic Corner
Easel Painting - Snowmen
Materials:
Blue, orange, brown and black construction paper

white tempra paint

colored buttons

red yarn
Instructions:
Paint a snowman on blue construction paper.

Cut out eyes, nose and arms.

Assemble adding colored buttons and a yarn smile.
​
Easel Painting - Mugs of Cocoa
Our students continue to cultivate their easel painting skills by making mugs of cocoa with pom pom marshmallows.
​
​
Footprints in the Snow
Materials:
shaving cream, glue

black construction paper

forest animal figures for footprints (rabbits, deer, etc.)
Instructions:
Take a blue piece of construction paper. Use shaving cream to create a snowy scene. With an animal figurine, walk across the sheet of paper to create footprints. Read the story "Footprints in the Snow."
Hedgehog Art
Materials:
paper plate

Wiggle eyes

Black pom pom

Red and white construction paper

Brown and white tempra paint

Glue, scissors
Instructions:
Paint paper plate brown and cut in half. Shape the nose of the hedgehog.

Glue the wiggle eye and nose to the paper plate.

Take the remaining piece of the paper plate and cut out hedgehog feet to glue on the bottom.

Cut a red stocking hat. Stamp dots on the hat using a cork.

Cut a headband for hedgie's hat as the finishing touch.

Read Jan Brett's story, "The Hat."
Snowman on a Stick
These banana-based snowmen are decidedly more tropical than the frosty variety, and kids can assemble their own if you prepare the fruit for them.
What you'll need
Bananas

Grapes

Carrot

Apple

Bamboo skewers

Mini chocolate chips

Pretzel Sticks
How to make it
For each snowman, you will need three thick slices of banana, a grape, a sliver of carrot, and a triangular piece of apple. (Tip: Poke a hole in the apple piece with a bamboo skewer first to make assembly easier.)

Have your kids slide the fruit onto the skewer, then use the carrot slivers for noses, mini chocolate chips for eyes and buttons, and pretzel sticks for arms.
Snowman Snack
January's snack is a cute combination of sweet & savory. To celebrate Raymond Brigg's The Snowman the children will create their own snowman using white powdered doughnuts, and mini-chocolate chips pushed in with pointy side down for the eyes and mouth, finish with a miniature carrot nose. Serve snowman with milk and a side of carrots.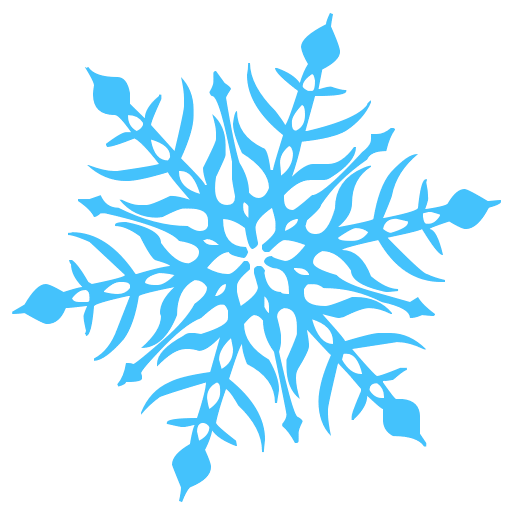 Frost, Snow & Ice
Expanding Ice
What you need: water, a freezer and a plastic cup to teach preschoolers that water expands when converted to ice. Fill a clear plastic cup halfway with water. Mark the waterline with a permanent marker. Place the cup in a freezer overnight so that the water can completely freeze. The next day, allow the children to inspect the cup. The ice in the cup will have expanded above the waterline, demonstrating how water expands when converted to ice.
Melting Ice
Once preschoolers grasp the concept of water becoming ice, conversely we will show them how ice converts to water. The preschoolers fill an ice tray with water and place it ithe freezer. Check the ice trays after an hour and show the children the water bubbles in the partially frozen ice. Remove the trays after the ice has completely frozen and have the children check the ice periodically to see it convert to water.
Salt and Frost
Now let's show preschoolers how to make frost with a metal can, paper, salt and ice. Place a heaping teaspoon of salt on a piece of printer paper on a level surface. Fill an empty metal can, ideally a soup can, with half crushed ice and half salt. Place the can on top of the mound of salt and stir the ingredients in the can with a spoon. The preschoolers will see frost begin to appear on the outside of the can. Explain to your preschoolers that salt decreases the melting point of ice and allows frost to form quickly.
Examining Snowflakes
Since we live in a climate that experiences snow, we can teach your preschoolers about snowflakes in a hand's on fashion. Have the preschoolers catch snowflakes outside on dark colored paper. Once the child catches a snowflake, share a magnifying glass with them so they can examine the intricate patterns of the snowflake. Encourage your preschoolers to catch multiple snowflakes so they can examine the difference between the two. If you live in an area without snow, blend crushed ice in a blender until it has the consistency of snow. Children will enjoy playing with the fake snow with a similar texture.